Rounding the corner into the home stretch, here's part 4 of the 5-part series on what I read this year! Catch up on the previous entries here: Part 1, Part 2, Part 3.
An * denotes an audiobook, though there actually aren't any in this particular part.
The Ultra Thin Man by Patrick Swenson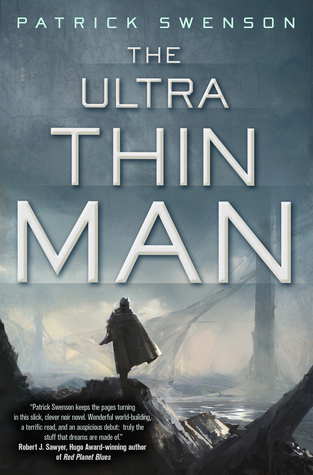 I ended up reading this because I was planning for going to a reading featuring Mr. Swenson and Django Wexler as they released their new books, and I realized I'd seen Swenson read from the start of this book and found it quite interesting. The whole book is pretty good, but had some pacing issues, and I found parts of the plot a tiny bit hard to follow. That said, works great as a sci-fi noir mystery and I'm looking forward to the sequel.
Heroine Complex by Sarah Kuhn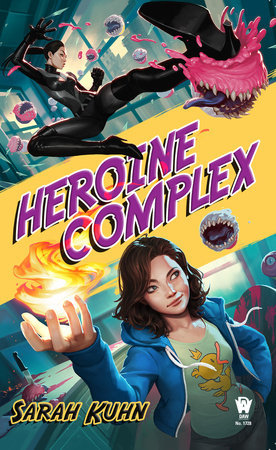 Heroine Complex is just a ton of fun. Following the adventures of the not-so-super sidekick of the only superhero of New York, and how she deals with her own issues and desire to grow into something more than her friend's personal assistant, makes for a compelling read. What really sold me on this was the characters, all of whom were kind of tropey, fitting the tone of the book, while still feeling like fully fleshed out people I want to hang out with someday.
Fireside Magazine (Issues 4-7)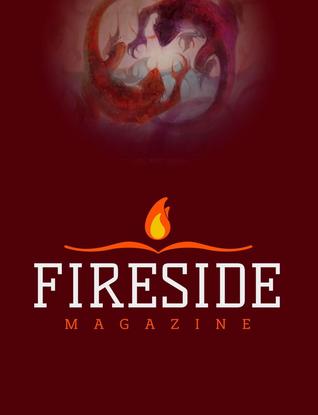 Fireside! Someday I will catch up with its run, but its back catalog is solid as hell. I don't recall a single stinker story out of the bunch, and I liked quite a few of them. Special mention goes to Delilah S. Dawson's Love Song of the Lizard Boy, which I'd actually read before and enjoyed just as much if not more the second time 'round. Fireside is also great for paying living wages to their writers. You should pick up a subscription or at least a few issues.
A Fine Romance by T. Neilson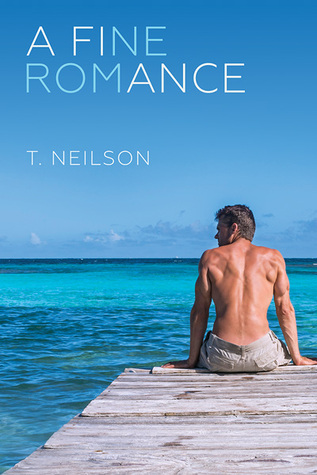 Yay, a book by Tam! I've enjoyed literally everything I've ever read by her, so I wasn't surprised to be digging on this one. There's cute gay romance and interpersonal issues that get resolved in ways that actually make sense! I do wish the book had been a little longer, as it felt like some of the interactions weren't given enough room to breathe, and I would have liked to learn more about some of the supporting characters. But still, A+, great quick romantic beach read.
Bumped by Megan McCafferty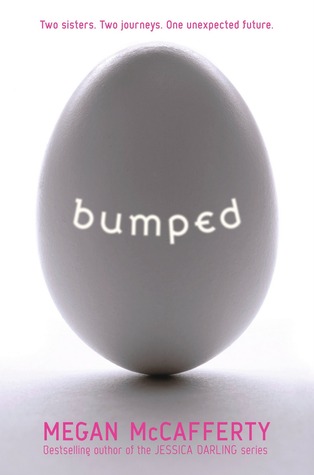 Yet another "sure this sounds vaguely interesting" pick from the Seattle Public Library's currently available (no holds for me when I'm desperate!) e-book selection. Bumped starts a tale of a pair of separated-at-birth identical twins in a world where everyone goes infertile at 18. One of them is from a bible community that vaguely resembles the Amish, and the other is being coached and raised her parents to try and be a star surrogate. The book paints a picture of quite the dystopia, showing the sort of bizarre cultural shifts that something like this would necessitate. A better piece of sci-fi than I initially gave it credit for, although I don't think it quite examines the moral implications enough.
Thumped by Megan McCafferty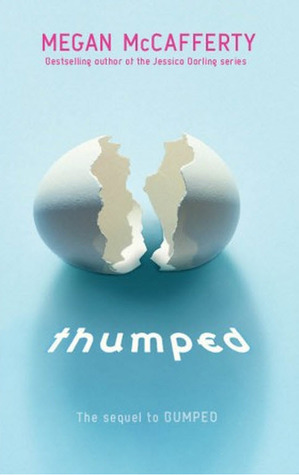 I liked Bumped enough to finish up the duology. Pretty much more of the same, though it has some nice moments and emotional breakthroughs for the main characters by the end of it.
Why Not Me? by Mindy Kaling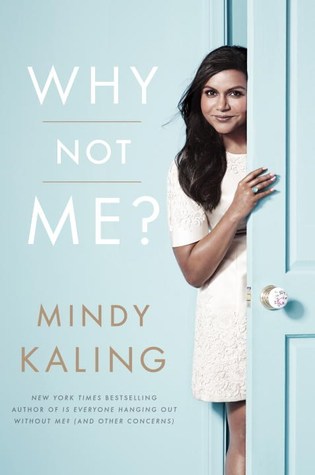 Fun fact: I am a sucker for artists in any field talking about their lives, especially when it's funny. Mindy Kaling is very, very funny, so reading this book was a real treat. A mostly-light read about how Ms. Kaling got her start in show business, combined with funny anecdotes and her talking about advice she was given along the way.
All covers sourced from Goodreads.