Hey everyone! So Coffee: Hot, a science fiction and fantasy erotica anthology that focuses on coffee shops, came out today. You should get it! It features a bunch of great writers and the theme is really fun.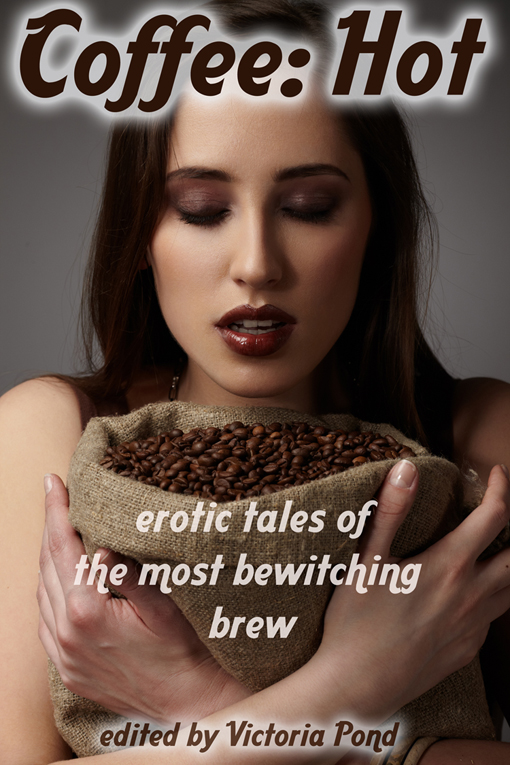 The official description:
Coffee-flavored erotica! Taste the bitter roast when a barista brews alone at closing time and is joined by coffee's physical manifestation. Roll the rich smoothness of steamed milk along your tongue while spies hide from the enemy and pass the time in tense pleasure. In this anthology of speculative erotic fiction featuring coffee shops, COFFEE: HOT, editor Victoria Pond brings together nine authors to explore coffee's connection with the erotic fantastic.
I have a story in there, too, under my romance and erotica pseudonym of Greer Thompson. (I hinted rather unsubtly about this on Twitter earlier today.) The title is "His Name was Pumpkin Spice" and I had a blast writing it. Spies! Sci-fi black ops wars! Sex! (That last one's a shocker, I know.) Also, everyone was a pleasure to work with, especially the editor, Victoria Pond.
So, yeah! Please do check it out. As of writing it's available at Circlet's site, Amazon, Barnes and Noble, Smashwords, AllRomanceEbooks, and iTunes. It should also be available on Kobo and Google Play, but I can't seem to find links.
I hope you enjoy it!