Part 3 in a series where I talk briefly about all the books I read this year. Check out Part 1 and Part 2, if you like! *'s denote audiobooks.
And now, without further ado…
Out of Position by Kyell Gold*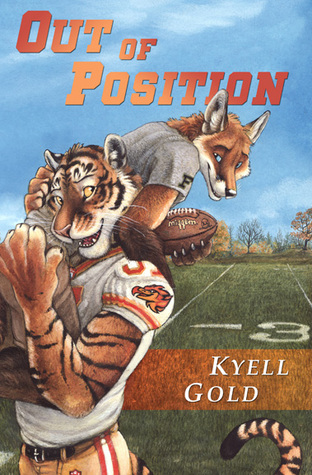 So I'm a wee bit embarrassed to admit to having read this, but I'm listing everything I read this year, so here it is. A good romance that feels a little dated in places in regards to gay culture. Out of Position does manage to have drama between characters that doesn't rely on cheap miscommunications and other cliches to cause it, which I really appreciate. If you can get past it being a furry novel, I'd give it a go. Also has an absurd amount of football, if you're into that.
You by Austin Grossman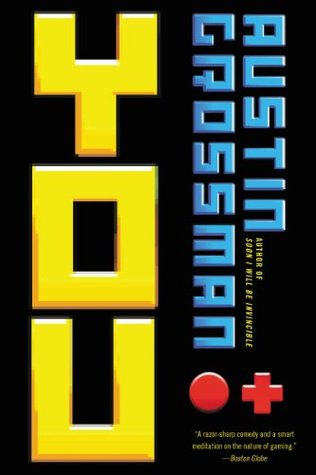 Pal Django Wexler reminded me this book existed, after I'd seen it at Powell's years ago, went "ooh, that looks cool," and then promptly forgot all about it. A really fun, well-paced book that takes an interesting look at the development side of videogames while still spinning an engrossing mystery involving the narrator's recently-passed friend. Also deals with the awkwardness of going back to the friends you had in high school and realizing how much you've all changed, while still having common anchor points buried underneath. Plus, lots of nerdy, nerdy references, which were super fun. Arguably a better Ready Player One than Ready Player One.
The Internet of Us: Knowing More and Understanding Less in the Age of Big Data by Michael P. Lynch*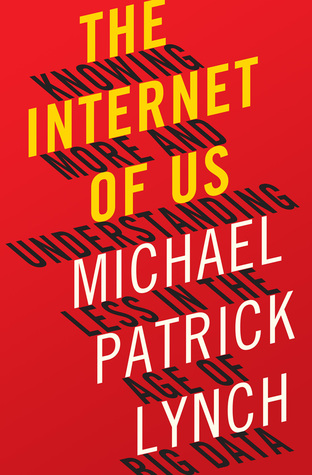 It probably doesn't say anything great about this book that I don't remember much of it, though that's semi-common for me and audiobooks. If I remember correctly, The Internet of Us does have some interesting points about how having easy access to the internet has affected how we think. And, uh, that's all, folks?
We Can Fix It: A Time Travel Memoir by Jess Fink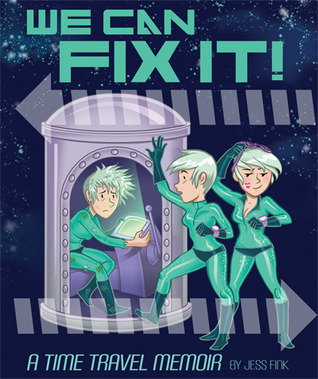 A very cute, well put together graphic novel by Jess Fink. Our past, including all the mistakes, is a part of us, and Fink plays around with what would happen if you went to your past self and tried to correct them. Spoiler: it doesn't go super well.
Deer Hunting With Jesus: Dispatches from America's Class War by Joe Bageant*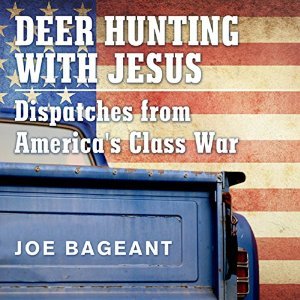 Easily one of the most important books I read all year. The narrator is a perfect match for the book, too. An in-depth look at how GOP politics can be twisted so that individuals in economically disadvantaged White America feel like voting for the Republicans is their best choice, despite these same R's then turning around and destroying institutions these individuals rely on. Well worth a read, even though it's been a little bit since it came out and so some of the discussion feels a teeny bit dated.
Information Doesn't Want to Be Free: Laws for the Internet Age by Cory Doctorow*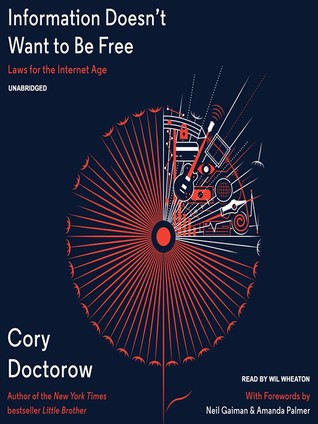 There's was less actionable information in this book than I wanted, but it was still an interesting read. One of my favorite parts, though, was actually the introduction, which talks about creativity in the internet age and how spreading a thousand small pieces of art is better than just working forever one a few large ones.
Of Dice and Men: The Story of Dungeons & Dragons and the People Who Play It by David M. Ewalt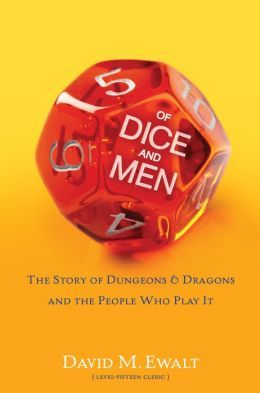 I've seen this book for sale next to the RPG books at non-game bookstores for years, and it's always peaked my interest. I finally picked it up out of the clearance section at Elliot Bay Book Company, and it's quite the pleasant surprise. A well-told tale of the history of D&D, including anecdotes taken from interviews with several people involved in the development of the original D&D. Some of what I found most interesting are the notes on how playtesting and ideas evolved for D&D, as well as some insight into what made the creators go different directions.
The Subprimes: A Novel by Karl Tao Greenfeld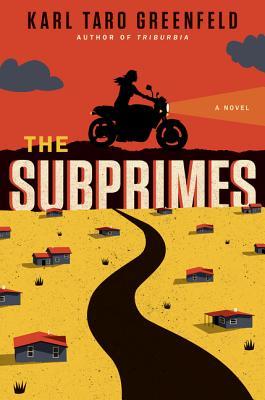 I'd originally tried listening to an audiobook of this back when The Billfold was doing a book club for it, but I couldn't handle the narrator's horrible voice for women. (They all sounded like ditzy housewives from a weird version of the sixties.) The book itself is good, especially in written form, although I found it less funny than was initially promised. Still, if you want a dystopian America that's pushed to the point of parody, it's a good read. And unfortunately seems a bit too plausible with Trump heading into the presidency. I also agree with the review on The Billfold, which calls it a book about what happens when a severe economic recession affects middle-class White people, without giving a lot of creedence to the others it likely affected first.
Saga, Volume 2 by Brian K. Vaughan and Fiona Staples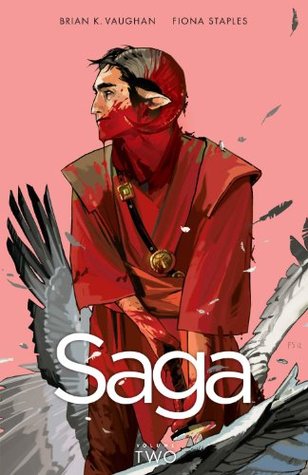 I found this volume an improvement over the first one. Benefited from being less conceptually busy, with the character designs/worldbuilding being slightly less all over the place. This volume sold me on making sure I read the rest of it someday soon.
Lumberjanes, Vol. 1: Beware The Kitten Holy by Noelle Stevenson, Grace Ellis, Shannon Watters, and Brook A. Allen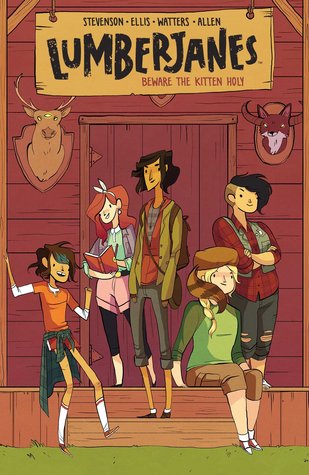 Lumberjanes is adorable. The story of a half-dozen girls going to a summer camp that's adjacent to a whole bunch of mythical creatures. The girls all feel very real, and I love the diversity of character designs. The art style is incredibly, and a great match for the story. I look forward to reading the next volume.
And that's it for Part 3! The final two parts should go up before the new year. 😀
All covers sourced from Goodreads.